THERE MUST ALWAYS BE A LICH KING!
Malam ni aku nak tulis pasal bagaimana UMNO boleh menjadi pembangkang yang berkesan. Selepas kalah dengan teruk pada GE14 yang lepas, UMNO dalam keadaan terumbang-ambing. Trauma kekalahan dan siasatan ke atas bekas pemimpin tertinggi UMNO, serta imej ahli politik pembangkang menjadi menteri dan disayangi ramai menyebabkan ramai penyokong dan ahli UMNO terlopong.
Bagi aku, rakyat Malaysia sentiasa perlukan pembangkang yang berkesan. Mana-mana kerajaan pun perlukan pembangkang. Ini untuk memastikan ada check and balance, timbal-balik atas keputusan yang melibatkan nasib dan wang rakyat.
Aku jugak kesian baca penderitaan member-member aku yang jadi penyokong UMNO kat FB yang setiap hari seolah-olah clutching at straws. Berita palsu pun diorang share, asalkan boleh menampal dunia mereka yang dirobek-robek keputusan GE14. Desperado nak mati.
UMNO bagi aku masih boleh memenuhi peranan sebagai pembangkang, tetapi ada beberapa perkara yang perlu diorang buat. Yang paling penting ialah memilih Presiden yang sesuai.
Persoalan aku nak kupas hari ni ialah, sapa patut take over UMNO?
1. Zahid Hamidi?
Sepatutnya Zahid take over, tapi ada pulak terdengar orang lain dalam UMNO buat statement kononnya tanpa kebenaran Zahid. Statement pasal rampasan di kondo Pavilion ialah harta UMNO. Ini bagi aku tidak masuk akal, tapi whateverlah. Zahid kena make sure statement cuma datang daripada dia. Kalau ada orang lain buat statement, baik takyah ada Presiden.
Ada audio keluar pasal Zahid cakap PUKIMAK kat Pemuda UMNO. Bila ditanya, Zahid cakap bukan dia. Kalau aku Zahid Hamidi, aku mengaku je. Cakap dah tak tahan dan emosional pasal kecewa dengan ahli parti. Kalau betul dia la yang cakap.
Zahid boleh memupuk imej seorang ketua yang keras dan tidak berkompromi. Tapi dia terlepas peluang ini sebab taknak mengaku dia cakap pukimak. Sejak GE14, Zahid nampak macam placeholder je dan takde tunjukkan ketegasan yang perlu ada pada seorang pemimpin UMNO, lebih-lebih lagi pada masa sekarang.
Zahid juga maybe terkesan dengan skandal duit sebelum ini, sebagai sebahagian Majlis Tertinggi.
Rating: 2/5 - Mamat ni garang, tapi tak pakai kegarangan dia dengan betul.
2. Hishamuddin Hussein?
Mamat ni handle kes MH370 kat media dengan baik, pada pandangan aku. Malangnya dia macam lebih sesuai handle portfolio Foreign Minister daripada jadi Prime Minister atau Presiden UMNO. Of course, dia takkan diberi Foreign Ministry bawah kerajaan PH.
Dia ada pedigree - bapak dia Hussein Onn - tapi mulut dia tak bukak luas bila bercakap, so air liur senang berbuih kat tepi.
Pilihan yang lagi baik daripada Zahid, tapi masih lemah.
Rating: 2.5/5 - Bini dia lawa.
3. KJ?
Kononnya 'the future PM', tapi gelaran tu jatuh pada Dr M pada 9 Mei 2018.
Sejak GE14, KJ dah senyap kat social media. Dulu bukan main.
Masih mendapat sokongan segelintir dalam UMNO, tetapi ramai jugak cakap kekalahan GE14 ialah kegagalan Pemuda dan ketuanya.
Kempen dengan mesej yang dangkal, mata stim dan kekurangan kejujuran memastikan KJ takleh jadi PM.
Rating: 2/5 - Sudah-sudahlah tu KJ
4. Ahmad Maslan?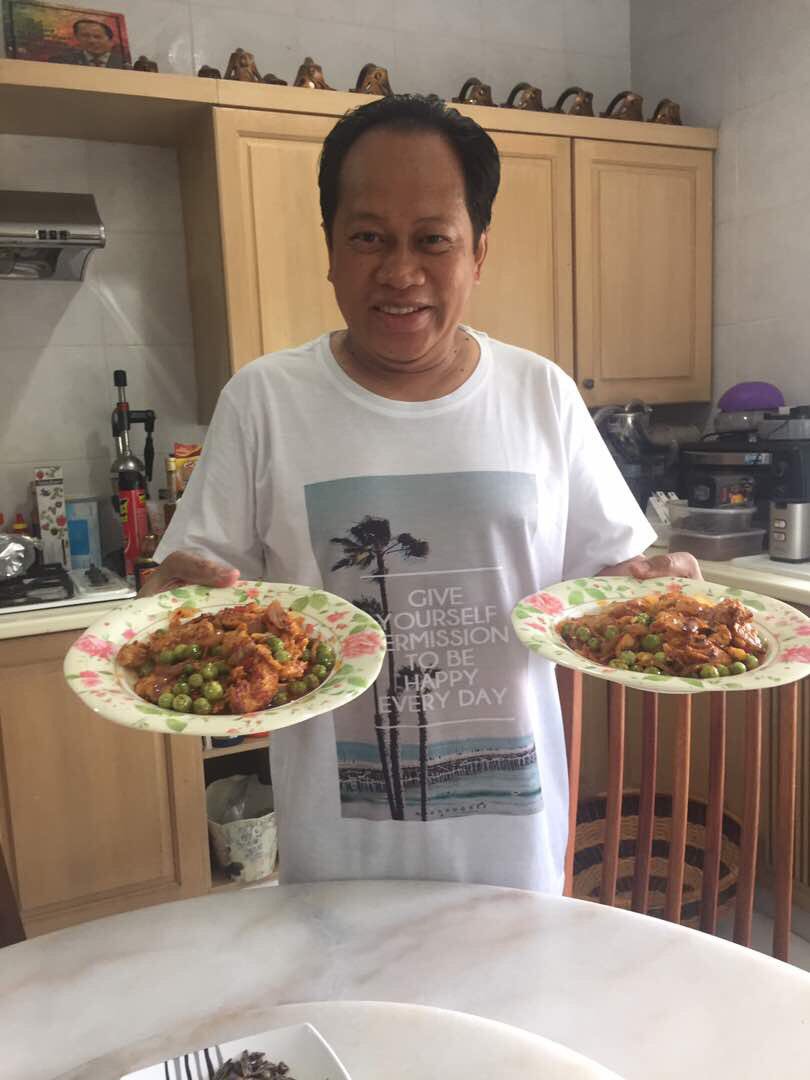 Sebenarnya antara calon terhebat yang paling sesuai jadi Presiden UMNO.
Sejak GE14, Ahmad Maslan melaksanakan tugasnya sebagai MP di Pontian dengan bersahaja dan tenang. Dia pergi majlis berbuka, melawat kebun nenas, dan menunjukkan hidangan berbukanya.
Kekalahan BN dan kejatuhan Najib seperti tiada kesan kepada Ahmad Maslan, yang satu ketika dahulu mungkin dianggap sebagai pelawak yang diberi jawatan untuk menceriakan hari anda.
Ahmad Maslan melawat ladang nenas
Juadah berbuka Ahmad Maslan
Ahmad Maslan menunjukkan sikap tenang dan profesional yang tidak ada pada kebanyakan pemimpin UMNO sekarang. Dia seolah-olah kebal skandal dan tidak risau langsung pasal apa yang terjadi sekelilingnya.
Kestabilan seorang yang berkepala batu seperti Ahmad Maslan amatlah diperlukan untuk menstabilkan UMNO.
Dan dengarnya, dia menang di Pontian tanpa perlu kiraan semula.
Rating: 5/5 - Daripada lawak jenaka kepada fearless leader.
5. Tok Pa
Pilihan paling membosankan, tetapi sama hebat dengan Ahmad Maslan.
Tok Pa tidak dibenci ramai, dan dihormati oleh kebanyakan orang. Muka dan pertuturannya tidak akan membakar semangat sesiapa, tetapi seperti Ahmad Maslan, Tok Pa mampu membawa kestabilan kepada UMNO jika dipilih sebagai Presiden.
Rating: 5/5 - Ahli politik sepatutnya boring